Chandos People
Michael Lloyd
Michael Lloyd was appointed Music Director and Principal Conductor of Chandos Symphony Orchestra in 1988. He was born in Worcestershire and began his music studies at the Birmingham School of Music before taking a music degree at the University of East Anglia. From there he went to the Royal College of Music, concentrating mainly on piano accompaniment. He joined Scottish Ballet as company pianist and it was with this company that he began conducting.
In 1972 he joined the Staatstheater Kassel, Germany, initially as ballet conductor and pianist, but after only one season he was offered a post on the opera staff and made his opera debut there, conducting several performances of major operas. Whilst he was in Kassel, Michael formed a piano trio and became Chorus Master of the Kasseler Konzertchor.
In 1980 he moved to Stuttgart to continue his operatic conducting. At the same time he worked regularly as an Associate Chorus Master for the Stuttgart Philharmonic Vocal Ensemble, the South German Madrigal Choir and the South German Radio Chorus. He was also very active in chamber music and as a continuo player, appearing regularly as the latter with the Ludwigsburg Festival Orchestra, with whom he toured France and the Far East.
In 1985 he joined the music staff at English National Opera in London, making his conducting debut in 1986. In 1990 he was appointed Assistant Music Director. He conducted regularly at the Coliseum, home of the ENO, and on tour. In addition to teaching regularly at the Opera School of the Royal College of Music, he has conducted concerts at all the major venues in London, and at Symphony Hall, Birmingham. He has conducted in Japan, Korea and New Zealand, where his performances with Wellington City Opera have received high critical acclaim. In 1997 he also conducted two performances of Britten's War Requiem with the Auckland Philharmonia and a concert in Dunedin with the Dunedin Sinfonia. He is returning soon to New Zealand, where he will conduct concerts with the Wellington And Dunedin Sinfonias, and for the third time the final of New Zealand's prestigious young singers' competition the Mobil SongQuest. Michael is also Music Director of the Birmingham Philharmonic Orchestra.
---
Kelly McCusker
Born in London, Kelly attended the Purcell School of music and Kingston University before gaining a distinction in her Masters Music Performance at the Birmingham Conservatoire where she was also a violin tutor 1996–2000. During her time at Birmingham, she studied both modern and baroque violin with Gabrielle Lester and Mica Comberti respectively along with winning the 1st violin place on the CBSO training scheme.
In 2002 she was made an honorary member of the Conservatoire.
She regularly performs with a variety of orchestras and ensembles including CBSO baroque, guest leader with Viva Sinfonia, Jocelyn Pook ensemble, Royal Shakespeare Company (including a tour to Washington DC), St James Baroque Players (BBC Prom 2000) and the National Theatre in London.
Kelly is a co-principle player of the Longborough Opera orchestra specialising
in Wagner, baroque group Fiori Muiscali, Armonico Consort and is principle 2nd violinist with the Hanover Band who regularly tour around Europe and have made numerous recordings, performed at the Beijing Festival and are Ensemble in residence at Chichester University working alongside students on a Beethoven project. During lockdown 2020, the Hanover Band recorded and streamed all nine Beethoven Symphonies to great acclaim.
In 2018, she was the violinist and singer in a theatre project titled Memorial performing in Adelaide and Brisbane along with a residency at the Barbican Centre in London.
Alongside her classical performances, Kelly also enjoys playing her five string electric violin
in a local band – she plays and sings pop songs ranging from Abba to Adele giving her the opportunity to let her hair down and improvise! Being a diverse musician is important to her along with sharing her musical experiences with her pupils at Repton and Repton Prep schools.
Toby Hughes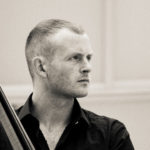 In 2009 at the age of sixteen Toby was invited to study at the combined universities of Lausanne, Fribourg and Sion with Professor Božo Paradžik. In his second year at university, he was awarded the 'Future Talent' Coombs Scholarship by the Duchess of Kent and in May 2011 was the winner of the Royal Philharmonic Society's 'Julius Isserlis Scholarship' which enabled him to continue with his studies. In the autumn of 2011 he moved to Berlin, where he studied with Matthew McDonald, principal bass of the Berlin philharmonic Orchestra. In 2012 Toby returned to the U.K. to continue his studies with Juří Hudec at the Royal Northern College of Music in Manchester, graduating in 2015 from the International Artists Diploma course.
After his return to the U.K. Toby won numerous competitions and awards, in 2013 he won Chandos Symphony Orchestra's 'Young Musician of the Year', the string section of the 2014 Royal Over-Seas League Competition (the first double bassist ever to do so), in 2016 the Bromsgrove International Competition and in 2018 won the Tunbridge Wells International Young Concert Artists Competition.
Toby has performed with major international orchestras both in Europe and the U.K. and his recital engagements have included appearances at Wigmore Hall, St-Martin-in-the-Fields, The Edinburgh Festival and at the Queen Elizabeth Hall as part of the Royal Over-Seas League final. Having been awarded support from The Tillett Trust, The Musicians' Company and The Phillip and Dorothy Green Artist Award, Toby will be performing at many venues across the U.K.
(Text from Toby Hughes' web site)
---
Aydin Önaç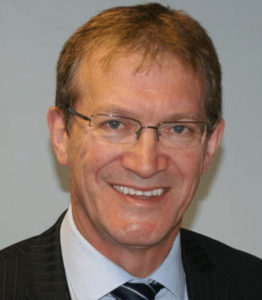 Aydin Önaç was born in Derbyshire in 1951 of a Turkish father and an English mother. He started to play the piano when he was nine and is also rumoured to be a proficient tuba player. In 1971 he entered the Royal College of Music where he studied with Cyril Smith and later with Phyllis Sellick. He became the first winner of the Cyril Smith Prize after a performance of Rachmaninov's Third Piano Concerto. Other awards include the Royal Amateur Orchestral Society Medal, the Croydon Symphony Young Soloist Award, and the first prize for the UK at the Royal Overseas League competition.
Aydin was awarded a scholarship by the Countess of Munster Musical trust and by the Maisie Lewis fund of the Worshipful Company of Musicians. In 1978 he won the £700 award donated by the Harriet Cohen Memorial Music Awards trust for one of Britain's most outstanding young musicians. His "sell-out" debut at the Purcell Room in December 1977 was a dramatic success. He has performed at many of Britain's leading venues including the Queen Elizabeth Hall, Fairfield hall, St. James' Palace and the Royal Albert Hall, and has broadcast on local radio stations and recorded for the BBC.
He has performed concertos with conductors Norman del Mar, Vernon Handley, Arthur Davison, Charles Dutoit, Sir Charles Groves and Raymond Leppard and with orchestras including the London Symphony, the Royal Philharmonic, the London Philharmonic, the English Chamber and the Young Musicians Symphony Orchestra. Recently he has performed concertos with Chandos Symphony Orchestra, given recitals as part of the Autumn festival in Malvern and performed at the Countess of Huntingdon Hall in Worcester.
Aydin has written his own Rock Musical Shining Wonder which has received six public performances and several of the songs have been used by BBC Radio and Granada TV. After gaining a first-class honours degree in Maths and pursuing a successful career as a teacher, Aydin recently moved from Deputy Head at the Chase School, Malvern to become Head Teacher at Fortismere School in London. He combines his musical and teaching careers with active interests in squash, chess, Duke of Edinburgh Award Gold Expeditions and rock climbing, and recently scaled Mount Kilimanjaro. While at The Chase he formed the New Chase Big Band which has been featured at the Upton Jazz festival and at several World Cup Cricket Matches.